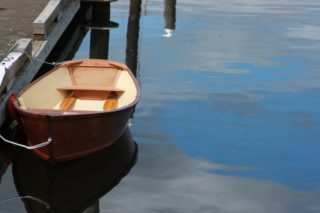 Supervision enhances knowledge and skills among mental health professionals.
It's an exciting time for encouragement and growth as one earns licensure to practice independently, as well as to pursue further professional ambitions. Karen's supportive and comfortable atmosphere promotes a meaningful learning experience.
Work to integrate theoretical concepts to theoretical modalities. Develop psychiatric evaluation skills as well as further knowledge of the DSM-V. Discuss cultural and family topics to enhance your cultural competency and learn how to deal with difficult client behaviors.
Intimidation and feelings of insecurity are common for therapists seeking supervision, since feedback will be given for observed clinical practice. Karen approaches those being supervised as colleagues and professionals from whom she can learn as well. She seeks to understand the best way each therapist learns, and strives to ensure a productive experience in a supportive and non-judgmental manner.
Supervision enhances knowledge and skills among mental health professionals.
Karen's philosophy is to help you reach your professional goals, to gain the confidence and experience necessary to become an outstanding independent therapist. With acceptance, validation, and humor Karen works to empower therapists with knowledge to draw upon for many years.
Individual and group supervision is available.
Reviews
I highly recommend Karen to other licensure candidates. She is a reliable, competent, and supportive clinical supervisor which made all the difference. Knowing Karen was there to guide, and listen was key to my
success. Karen also helped me navigate my own work struggles, reminding me that enjoying your job is key to being a successful social worker.

~Brittany Dennis, LICSW
Karen is such an inspirational person, so helpful and supportive, and will go above and beyond to help others achieve their goals. She is incredibly knowledgeable and provides guidance and direction in such a way that is empowering to those she serves. I very much appreciate her kindness and level of professionalism. I have enjoyed receiving supervision from Karen, she is very much a leader and someone who is dedicated to helping other fellow social workers become successful. I consider myself grateful to know her.
~Michelle Protich, LICSW
I recommend Karen Buckley highly for clinical supervision. Her wisdom, humor, and insight gave me much more confidence in my work and supported me tremendously in my practice in so many areas. Her experience, expertise, and compassion make her an incredible supervisor, and she helped me to develop both clinical and self-care skills that I will carry forward in my practice for years to come. She is a wonderful presence and inspiring teacher–I wish I could continue supervision forever!
~Cat Thomas, MSW, LSWA
Medical Social Worker, Hospice Services
Providence SoundHomeCare and Hospice
My supervision time with Karen is so valuable and her guidance has truly helped me grow as a clinician. Karen is an excellent mentor, not only does she provide me with valuable tools and information for my work, she supports individual goals. It is clear that she cares about my well being and success both personally and professionally.
~Toni Principe, LICSW
Karen is a very professional therapist with first hand experience helping clients in many different settings. She was my clinical supervisor for over a year, and while I worked with Karen I was able to grow professionally, process my own personal issues, and learn skills that I continue to use to this day in my career as a Licensed Master Social Worker. I am blessed to have her as a mentor and a friend.
~Rebecca Pitney, LMSW
I recommend Karen 100%.
She is the type of supervisor you want. She is knowledgeable and makes a person feel cared about in the leaning process. She is really fun and a great person.
~Sarita J. Martinez, MSW
Karen provides thoughtful and insightful clinical supervision from a very well-rounded perspective due to her breadth of experience in the field. She is very engaged and provides high quality supervision.
~Jasmine Carter, LICSW
Please Contact Karen to schedule an appointment.