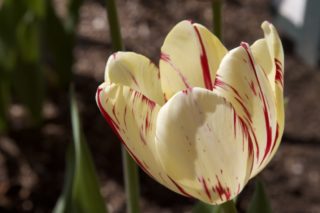 Karen Buckley, LICSW, ACSW, OSWC
Karen earned her masters degree in social work (MSW) from the University of California at Los Angeles (UCLA) in 1996. Highlighting her in-depth study of clinical practice at this prestigious university is that her degree was conferred with honors. This distinction is bestowed only to the very few clinicians demonstrating mastery above and beyond a large cohort of exceedingly talented practitioners.
Following graduate study at UCLA Karen earned the Licensed Independent Clinical Social Worker (LICSW) accreditation, which demands a level of clinical excellence for three years of therapeutic intervention in addition to the extensive direct supervision of her clinical practice. After acquiring this esteemed credential Karen has supervised many post-graduate therapists seeking this distinguished achievement.
Karen also acquired the most widely recognized and respected credential in the profession with the Academy of Certified Social Work (ACSW). This advanced certification is conferred to those who have met national standards for higher levels of knowledge and experience.
Extensive professional work and advanced study resulted in Karen earning an Oncology Social Work – Certified (OSWC) credential. Currently few people in the world have this certification for distinguished expertise in social work for oncology, palliative intervention, and end-of-life care.
In addition to ongoing continuing education courses pertinent to her professional practice Karen also completed a program on diversity training at Emory University. This intense training experience focused on diversity issues with foci on minorities, poverty, social justice, and various constituent groups within the gay, lesbian, and transgender communities.